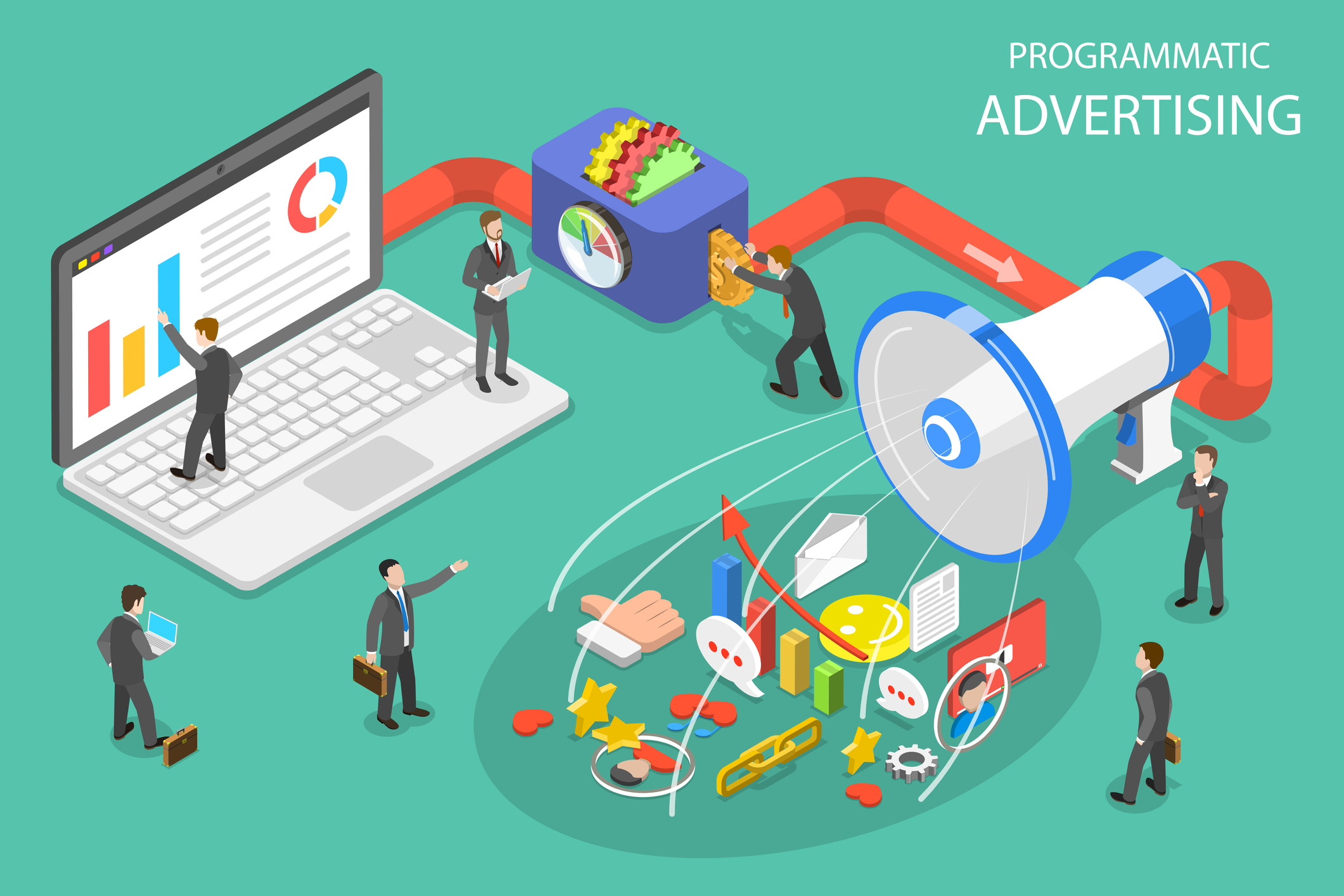 Programmatic marketing is an automated digital ad buying data-driven service. This allows advertisers to save money. This automated bid service is a more efficient manner for advertisers to plan, moreover, buy ad space online. As a result better targeting resulting in higher impressions.
Money Matters
Through machine learning, advertisers are able to optimize buys to reach their goals. Most importantly this results in a more cost-effective way of buying ads online. Lowering the cost, and increasing the impressions through real-time bidding has made programmatic an attractive way for advertising to reach their audience. In conclusion, this auction-based system provides varying cost method based on the website and the ad exchange.
Cashing Out
The benefits to programmatic, are beyond the time saved for advertising and your bottom line will benefit from this innovative ad exchange. Firstly, the internet collection data points are increasing daily. Allowing advertisers to have more insights into their consumers. Secondly, more than 80% of Ads in the US go to mobile. Thirdly and most importantly, programmatic identifies the consumer and ad relevance through machine learning to identify untapped markets. This method helps advertisers find new consumers while reducing time and maintaining a low cost. Digital personalization is the new way to connect with consumers and this low-cost method is efficient and the future of advertising. Programmatic is revolutionizing the internet ad exchange.